The word 'value' can have many meanings when it comes to property. Some people put a huge amount of value in their homes because of the memories they associate with it. Some people might assign value to a property because of features that are important to them, such as a garage or a home-office, while others might not care about these things, thus reducing the value of the property in that person's eyes.
Of course, when the property industry talks about house value it's referring to the amount of money that house is worth, and there are common themes that come up time and time again. If you're selling your property you need to know what it is that makes it valuable (and what is working against you), so you can accentuate the positives. Knowledge is power, after all.
1. Number and size of rooms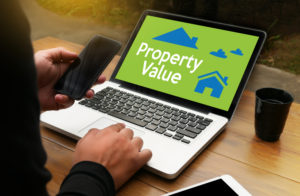 It may sound obvious, but size is often the number one factor that matters to house buyers. People need a certain amount of space to live in and depending on the size of the household buying, the dimensions of the property are crucial. It's not just the size of the overall property to take into account however, also consider the proportions of the separate rooms. Bedroom are usually considered double rooms if they are at least around 9 ft x 9ft but that is a squeeze for many. A master bedroom that is over 10ft x 10ft would be a basic must-have for many, and the more bedrooms the better.
2. External appearance
They say never judge a book by its cover, but the sentiment doesn not apply to property. 'Kerb appeal' is a major factor in a property's value, and a poor first impression can cost you. Neglecting general maintenance such as paintwork, windows, guttering and the front garden can wipe as much as 5% of your property's worth, so experts believe. So tidy that front garden, dig the weeds out of the path, sand and paint the window frames and make it look like the best kept property on the street if you want to attract the best selling price.
3 Structural condition
Unless you're marketing your property as a fixer-upper, no potential buyer wants to see signs of damp, cracks in the wall or wonky roof tiles. These are seriously off-putting issues which will have a seriously negative effect on your valuation – plus it'll take longer to find a buyer willing to take it all on.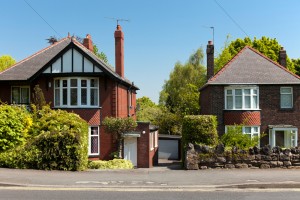 Fixing these problems will likely add more value than the cost of repairs. The impression of a house that is in good order presents the image of a structually sound property which represents a solid investment. Even if issues are cosmetic, like hairline cracks that are not actually a problem, buyers may assume the worst, so take care of these before you go to market.
4 Interior decor
Buyers are often advised by estate agents to view a property as a blank canvas, but that can be a difficult task if they're confronted with bright purple wallpaper, dreary kitchen cabinets and an avocado bathroom suite. The fact that most buyers would rip it all out as soon as they move in means extra work for them, and therefore a lower price for you. A lick of paint and a few upgrades can boost both your property's value – and therefore the asking price – and the number of parties interested in it.
5 Outside space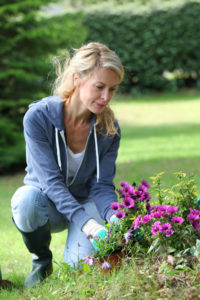 Simply having a garden will add to your property's value, but keeping it in good condition will add even more. A well-maintained outside space could put an extra 20% on your asking price, according to some figures. A large garden also provides the opportunity for adding internal space, in the form of a rear extension or an increasingly popular option of creating a home office, granny flat, gym or lesiure room. Try to see a garden as more than grass, flowers and paving – it's land that with the right permissions could be used to add a lot of property value.
6 Proximity to good schools
School catchment areas are a hugely important issue among house-buying parents. If your property is within the area of a so-called 'good school', buyers will pay an average 8% premium for it, some studies suggest. And it works the other way – a local school with a bad Ofsted report means you can expect your property to get a poor report from potential buyers.
7 Your nearest supermarket
People like living near shops and other amenities for obvious reasons – it simply makes life easier if you can quickly pop out for groceries. it's not the case that all supermarket are created equal, however: some brands are more desired by house buyers than others. It is known that your local supermarket can have a huge impact on your house price – it's called 'The Waitrose Effect'. According to research, living near a Waitrose can add £38,666 to your property value, while a local Sainsbury's will add £27,939.
8 The name
Shakespeare asked "what is in a name?" According to experts, the answer is quite a lot of property value! Research shows that a house name, rather than a number, can add between 0.5-5% in value. Meanwhile, 'Warrens' are the priciest type of road, with houses fetching double the national average ('Streets' are the cheapest). And for some reason, the average odd-numbered house seems to fetch more than their even-numbered equivalents.
9 Local crime rates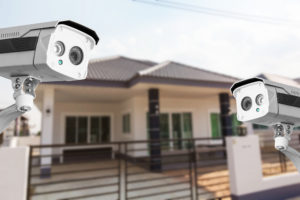 Smart home buyers will take the time to check crime levels in an area, and it'll come as no surprise that the value of property in places with above-average crime rates is lower than the average. If you can avoid buying in streets that are hot spots you won't have the problem of selling it down the line. Young, confident property buyers may be willing to take a chance by moving into a dodgy street – it may after all be all they can afford. But you could find that more cautious older buyers shun your property if the street has a track record of burglary, mugging or car crime. If this applies to you as a seller it makes sense to mitigate the issue by fitting security approved locks and a working burglar alarm to help soften the blow and create a sense of a property that is a safe oasis.
10 Furry friends
Around 40% of people in the UK own a cat or a dog, and for many they are part of the family. But when it comes to selling a property, animals could prove to be a costly burden. If they carpets and furniture are smelly and covered in animal fur, the impression of the property could take a bit hit. Just as bad, if there are animals that are aggresive or intimidating present during a property viewing, buyers may not be able to relax and concentrate. Many people also have allergies to animal hair so may be immeditely put off. The sensible move is to make sure the property is a pet smell free zone while it is marketed for sale and certainly to remove animals during viewings.
11 Proximity to public transport
For maximum added value you want your property to be close – but not too close – to transport links. In London, for example, being within 500m of a Tube station can add 10.5% to a property's value, experts estimate. But move it just 250m down the road and that figure drops significantly. Many buyers don't want to be too close to trains and buses; rumblings from passing trains or bus stops outside front doors will likely have a negative impact on your asking price.