Online estate agents can offer a lot more than good value. As well as low fees, using an online agent means total convenience; you're free to manage the sale yourself and on your own time, with all the support you need. This 'DIY' aspect of property sales is what sets online agents apart from traditional high street agents, but in 2014, when Purplebricks entered the market, a new term was coined: 'hybrid agent'.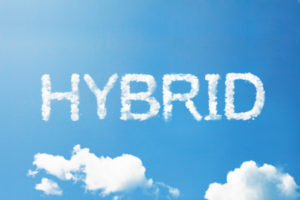 A hybrid agent is essentially a blend of online and traditional – potentially the best of both worlds, with all the extras and expertise of a high street agent with the convenience and low price of an online company.
In addition to the standard online estate agent offerings such as photography and floorplans, a listing on Rightmove and negotiations support, a hybrid agent also offers guided viewings (sometimes for an additional fee) and specialist knowledge from a pool of local agents.
YOPA – an alternative hybrid estate agent
One agent with a strong claim to being a hybrid agent is YOPA, which launched in 2015. YOPA offers a comprehensive property selling package as standard (and offers a viewings add-on for an additional £300), but what makes it really stand out is its commitment to demonstrating local expertise.
If you sell with YOPA you'll be assigned a dedicated local agent who know their patch, and have years of experience getting people in your area the best price for their property.

YOPA has around 75 local agents working for it, covering areas all around the UK from Scotland to Yorkshire, and from the West Midlands to London – no matter where you are, YOPA has an agent that knows your area inside and out. Visit their website, pop in your postcode and you can find your local agent, learn all about them and even get their mobile number so you can contact them directly.
YOPA is so confident of its position as the alterntive hybrid agent to Purplebricks, with the most local knowledge, that it's got ambitious plans to expand even further. The agent has recently launch a new recruitment campaign where it claims "it's hard to spot a downside to being a YOPA agent", and earlier this year announced plans to expand its team by as many as 20 new agents a month.
So if you're considering using an online estate agent but want some of the benefits of a high street agent it makes sense to consider a hybrid with local knowledge. With a hybrid estate agent you will get many benefits offered by traditional estate agents – without the commission.