Selling a property is a huge undertaking, so you want to be sure the process is being looked after by the right people. It can be tempting to fall into the trap of thinking that a higher price equals higher levels of service, but in the world of property sales this isn't necessarily true.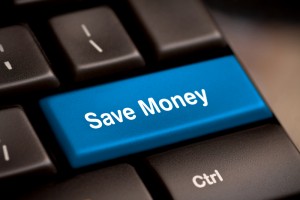 An online estate agent can be just as good as a traditional commission-based agent – if not better – providing you choose the right one for you. But which agent is right for you?
Well, it depends what you class as 'good', and what services you require. If 'good' to you simply comes down to price, then the budget online agents – like Griffin Residential – offering sales packages from as little as £250 will certainly work for you, especially when you compare them to traditional agent fees that can easily run into the thousands.
If, on the other hand, 'good' means the strongest reviews and best feedback from happy customers you might want to consider the highly rated SellMyHome.
You'll find hundreds – if not thousands – of unbiased customer reviews online. If people are endorsing a particular agent, then there's every reason to believe they're just as good as a traditional service.
Your idea of 'good' might also translate to a service that is tailor-made for you. Many sellers choose a traditional agent because they want professional photos and floor plans done, or someone to take care of viewings. But many online estate agents offer these services – and more – while charging a fraction of the price of a traditional agent.
Many people would also claim that online estate agents charging the lowest fees offer their own unique set of benefits. If you use one of these agents, the onus is really on you to get involved with the sale.
Not only does this put you in complete control (and it can be reassuring to know what's going on at every stage of the process), it also encourages more direct contact between you and any potential buyers.
This cuts out the middleman, which saves everyone's time and helps the sales process move alone quickly and efficiently. If a potential buyer has a question they can come straight to you – and no-one will be able to answer a question about your property as well as you can. Plus, if you're dealing with potential buyers directly you'll get a real feel for who's serious about your property: who's likely to make a serious offer and who's dragging their heels. Without having to rely on feedback from an agent you're much better positioned to manage your expectations!
Online estate agents can certainly be as good as traditional commission-based companies, but as with all products and services, you should do your homework to make sure you find one that fits your needs the best. The online estate agent comparison tool is a great place to start, allowing you to search by the criteria – such as cost or reviews – that matters to you.