SellingUp is offering a new service to help reduce selling costs for landlords disposing of more than one property. By now most landlords will be aware that there are potentially big fee savings to be made by using a fixed fee online estate agent compared with a high street agent.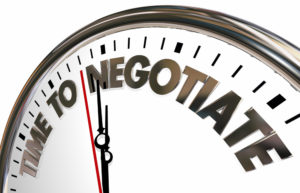 However there could be additional savings to be made by using the negotiating power of being in a position to sell more than one property through the same agent.
Landlords may not be aware of this possibility because online estate agents tend to encourage vendors to buy online using what resembles an internet shopping experience. In other words if you are selling one property, you effectively 'put it in the shopping basket' and check out having paid for it to be marketed. If you are selling two at the same time you would add two properties to the total and pay exactly double, and so on.
But online estate agents will be keen to work for landlords disposing of multiple properties and some will be willing to offer a discount to those doing so, meaning you could save even more money in fees.
Of course you can simply contact the online agents yourself to discuss this in advance of choosing which to sell through. Alternatively SellingUp may be able to help you negotiate an extra discount for you.
Our extensive contacts and knowledge of the online estate agency market means that SellingUp is uniquely placed to assist property investors find the right online agent and to secure further discounts when selling more than one property.
To find out what we can do to help you save even more, fill in our landlord contact form below and we will be in touch shortly.
Enquire about online estate agency fees negotiation for landlords and developers
[contact-form-7 404 "Not Found"]