Property sellers choose online estate agents over high street agencies for many reasons – the convenience, the control and not least the price. An online estate agent will charge a flat fee that's usually thousands of pounds cheaper than the percentage of sale (plus VAT) charged by their high street counterparts. Selling a property can be time-consuming and costly – why make it more expensive than it needs to be?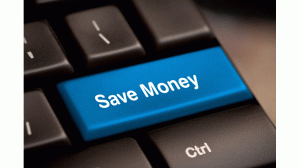 Online estate agents offer a wide range of services at a variety of prices. Some – and particularly those that bill themselves as 'hybrid' agencies – charge higher fees for more comprehensive packages that include things such as accompanied viewings, professional photography and 3D floorplans. Others have stripped their overheads right back in order to offer no-frills, budget services that fit the needs of the money-conscious property seller. If that's you, read on for our list of some of the cheapest online estate agents.
99Home is a fairly new online agent, based in West London. The founding principle of 99Home is to offer excellent service but at market leading low prices. So far the company seems to be achieving its goal with (at the time of writing) an excellent Trustpilot rating of 9.8, and prices as low as £99 including VAT to sell a property – and even less if you take advantage of a 99Home discount voucher like the 10% off deal with our exclusive code SU10.
Doorstep's founder, 19-year-old Akshay Ruparelia, has taken a leaf out of budget airline Ryanair's book when it comes to his company's pricing model. "Mr O'Leary began by selling flights for just £4.99 and his point was that if you can offer customers something at a price they just can't believe and you deliver what you say you will, you hook people in and your business will work," he says. And with a flat-rate fee of just £99 and a customer service score of 9.4/10, Doorsteps is clearly working for a lot of cash-conscious sellers.
UPDATE: Turtle Homes is not currently accepting new customers

For alternative no frills (or low cost/cheap) online estate agents, see the price comparison ordered by low price
Griffin Residential has its roots in high street-based property management, but is quickly establishing itself in a digital sphere, with a real focus on blending personal customer service with the ease and convenience of technology. Its basic packages start at £295, and it's one of the few online agents offering a 'no sale, no fee' option – and for the comparatively low price of £595, too.
HouseSimple is a major name in the online estate agency field, having won Online Agency of the Year no less than three times, in 2014, 2015 and again in 2016. The company has adopted a pioneering approach to its business model, and has trialled various payment plans and packages in its history – it was also the first to offer a no sale, no fee option, which inspired many competitors to follow suit. Its basic pay-upfront fee currently sits at £495, almost half the price charged by its equally-established online counterparts.
Settled boasts some impressive statistics. According to the company – which has been backed by Thomas Teichman, the investor behind internet hits such as lastminute.com and notonthehighstreet.com – customers get an average 98% of their asking prices and achieve a sale within just 17 days. And they're happy customers, too, giving the company a satisfaction score of 9.4/10, meaning the company's single fixed sales fee of just £495 represents excellent value.
Sell My Home may sit towards the bottom of the charts when it comes to cost – its basic upfront charge is £595 – but it can justify its slightly-higher-than-others fees with its impressive customer service feedback. Scoring 9.7/10, it's no surprise it won Estate Agent of the Year 2017. And those concerned about cost will be happy to hear the company has helped its sellers achieve an average of 99% of asking prices since the company's launch in 2013.
Tepilo – launched by Channel 4's property guru Sarah Beeny –started life as a free 'for sale by owner' service, and expanded into online sales in 2013. Since then it's garnered a reputation as something of a prestige online estate brand, popular with affluent sellers in the more sought-after parts of the country. Tepilo offers three packages, starting at £645 for its most basic offering, ranging to £1,295 for its premium service.
eMoov's entry to the cheapest agents table marks something of a price jump at £795. But for this flat fee customers get the expertise of a well-established company that's sold £3 billion worth of property in 99% of all UK postcodes, and that has an impressive customer feedback score of 9.4/10. The company also offers a comprehensive network of local property directors that know the local area inside and out. For some, the extra expense is small price to pay for this kind of specialist knowledge.