What score would you get if you asked your tenants to mark you out of ten? And be honest, because a host of new landlord ratings sites are coming and it won't be long before those scores could be shared with the whole world. Are you and your properties up to scratch?
The reviews trend is moving into rentals
There are review sites for almost everything these days, and as a lot of tenants would argue, why should landlords be any different? You are providing a service, after all, and other potential customers should be told if that service is below-par.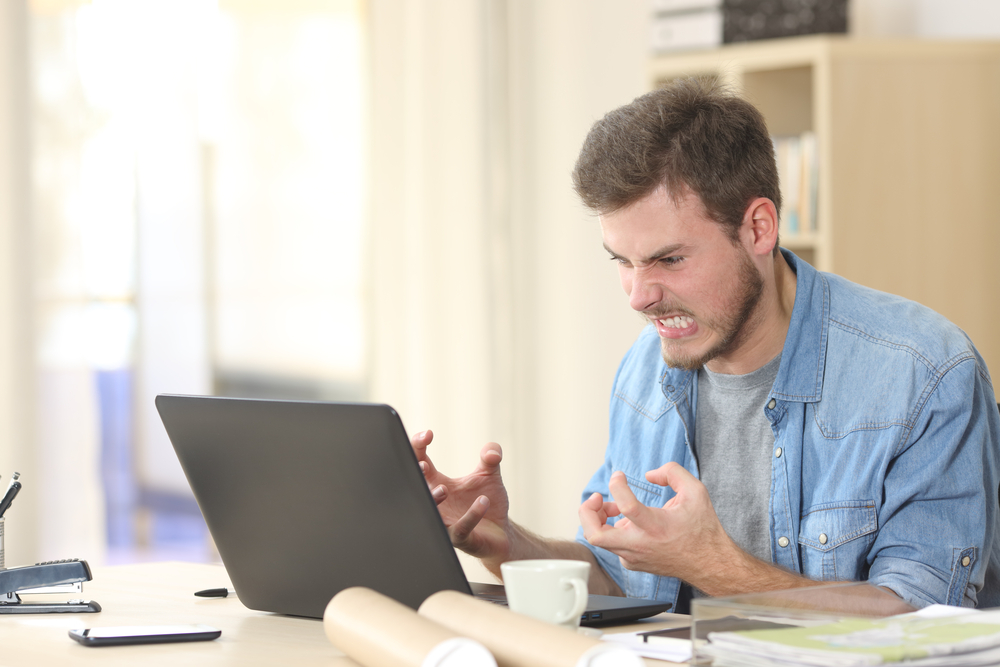 This idea of 'naming and shaming' landlords has taken a while to find its feet in the UK, but it's set to get a solid footing very soon thanks to the arrival of well-established US company whoseyourlandlord.com (WYL), which has identified an appetite for a no holds barred landlord reviewing service on this side of the pond.
The site caters boasts more than half a million available listings and is apparently on track for 60 million monthly users within five years, and the UK population is set to be part of that. These are big numbers, and it's very likely that they'll affect you.
"In England, the homeownership rate is at its lowest point in 30-plus years," WYL CEO Ofo Ezeugwu told SellingUp.com
"With rentership in the UK at an all-time high it's imperative we empower renters with information, peer-generated landlord reviews, and content created to strengthen neighbourhoods and communities.
"The UK represents a great opportunity for WYL to expand its footprint and begin to help people overseas."
But the ball is already moving on this side of the Atlantic. Take RateYourLandlord.org.uk, for example. This is one of the UK's most successful landlord ratings sites, with thousands of reviews from students in the northern England. Launched in April 2016 as a partnership between Leeds University and student housing organisation Unipol, the site has seen a loads of positive feedback from students who are happy to have a platform where they can hold their shoddy landlords to account. It's proven so successful that the first Rate Your Landlord awards were even held this year.
And there are more websites coming. In the last six months alone three cities have launched major name and shame programmes. In London – home to two million private renters – a freely-accessible database will reveal if any landlord or letting agent has previously been prosecuted for housing offences, and tenants will be able to report suspected rogue landlords directly to authorities. If you're caught providing a slapdash service you could be fined up to £30,000.
Meanwhile in Bristol, a new scheme called Rent With Confidence will let tenants know which landlords are meeting ethical standards (and which are failing), and in Newham, the first council-approved landlord ratings scheme has seen huge interest since its launch in August. All of the borough's landlords and letting agents will be rated from zero to five stars, and anyone, anywhere can see how they're performing. Think about it, if you can't provide a five-star service, can you really expect five-star tenants?
So what does this mean for you? Well, apart from potential fines, it could make it harder for you to find good tenants, and it could even mean reducing your rents. As with any business, negative reviews can do serious damage. Of course, while some are certainly deserved, many landlords are worried they'll be unfairly held over a barrel by disgruntled tenants.
"I think it's important tenants have a voice – I know there's not much significant legislation to protect them from dodgy landlords," says Cardiff-based landlord Grant Jones. "But my concern would be tenants taking to the internet to complain about me when I've not really done anything wrong. It would be inconvenient for them if I decided not to renew a lease, for example, but it's not illegal and I'd be annoyed if they besmirched my name because of it, because I do believe I'm a good landlord."
The good news, though, is that providing you're doing a good job, you should have nothing to fear.
Nicola Brown from RateYourLandlord.org.uk told SellingUp.com: "Our website did come against some opposition from landlords, however many reserved judgement and wanted to see how it would work before deciding if it was something they wanted to engage with. Most of the opposition we received at the beginning has gone as they can see that it can offer significant marketing benefits if they are offering a good level of service."
One landlord, who asked to remain anonymous, said his experience with the website had been altogether positive, despite initial teething problems. "I've got several student properties in the area and had never really had any issues with tenants before. But at the beginning of one term I noticed I wasn't getting as many viewings request as usual, and it was down to a couple of reviews left on the site. Nothing major, really. Some repairs that I'd been putting off and problematic light fittings. So I sorted them out, and this year my ratings have been perfect, which has not only meant I've had my pick of tenants, but I feel comfortable putting the rent up slightly."
As this example shows, there could be a silver lining to the landlord ratings movement. But overall, do landlords need to be concerned about this sweeping – and international – trend for naming and shaming? Bad reviews could spell disaster for what is no doubt an important source of income.