It's always sensible to consider your options, especially when it comes to something as big as selling property – that's why we designed our online estate agent comparison tool, which lets you find the right online agent based on your own criteria. Of course, sometimes more than one agent will tick all your boxes, so comparing them head-to-head will let you look at the finer detail before you make your decision.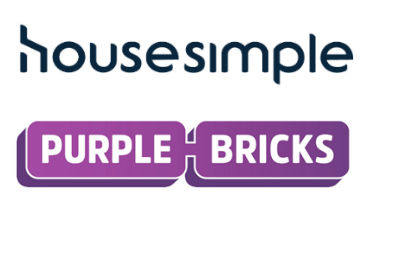 Here we're comparing Housesimple and Purplebricks, both major players in the market, with Purplebricks taking top position as the UK's largest online estate agent and Housesimple following closely behind.
Purplebricks is probably one of the most well-known online estate agencies, and prides itself on giving its sellers complete control over the sales process, while being ready to offer a helping hand any time it's needed. Its model has proved popular, and the business has expanded throughout Australia, with plans to take on the USA soon.
Housesimple, meanwhile, has won a raft of awards for its innovative approach and has consistently pioneered new ways of thinking about property sales. The company is also particularly active in the research field and is a go-to authority on the state of the UK property market and related topics.
Purplebricks vs Housesimple: head-to-head comparison
Comparison points
HouseSimple
Purplebricks
Year established
2007
2014
Where based
Sudbury, Suffolk
Solihull, West Midlands
Number of properties for sale
3,600
15,217
Average asking price (data via link above)
£321,972
£301,499
Average sale listing age
15 weeks
14 weeks
Number of properties sold
8,000
Unknown
Type of estate agents
Online estate agent operating from central location
Hybrid online estate agent with regional experts
Hosted viewings service
Yes, for an additional fee (although not advertised)
Yes, for an additional fee
Free valuation home visit
Yes
Yes
Opening hours
Mon-Fri 8am-8pm
Sat 9am-5pm
Sun 10am-4pm
24 hours a day, seven days a week
No sale no fee option
Yes
No
Deferred payment option
Yes, delay payment until completion or up to six months (whichever comes first)
Yes, delay payment until completion or up to 10 months (whichever comes first)
Free trial
Yes
No
For more information visit: Housesimple