The main reason why online estate agents are taking off in the UK is the low fixed fees they charge compared with high street estate agent commissions. There are huge savings to be made for many property sellers – but vendors usually have to accept an element of risk too, notably paying the online agent's fee upfront.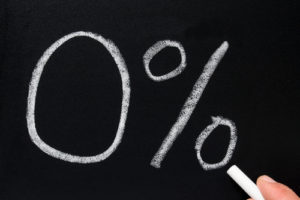 Now, the leading online estate agent HouseSimple may be about to change all that with an important new service package called No Sale No Fee.
Just like it says on the tin (or in this case the HouseSimple website), this deal means that – as with a traditional estate agent you will only pay a fee if and when your property sells.
To reiterate – it is not free to sell, you will end up paying a flat fee if you do successfully sell through HouseSimple but this will work out less than a high street commission as long as your property worth in excess of £56,000 – which in the UK market is the vast majority. See below for an idea of just how much you might save depending on what your property is worth.
Why No Sale No Fee could be a game changer for online estate agents
Other online agents have tried a no sale no fee option but HouseSimple is by far the largest and best known of them to do so.
The most famous online estate agent, Purplebricks, offers a delayed payment option called Pay Later but this is not 'no sale no fee' – you will still have to pay after 10 months even if the property has not sold.
How does No Sale No Fee compare with HouseSimple's other packages? When this article first came out No Sale No Fee cost £995, compared with £695 for Pay Later and £595 for Pay Upfront. So it was more expensive, but that was to be expected considering HouseSimple is taking all the risk – after all the seller could pull out at any time and the agent will have lost the money it has already spent marketing the property. However HouseSimple has since found that No Sale No Fee was so popular that they have scrapped the upfront options entirely so the risk is all theirs and the benefits are potentially yours.
The exact saving you would make witn No Sale No Fee depends on the price of the property you are selling.
Here is a quick guide to the potential savings compared with a typical high street 1.5% commission, at various property price levels (all fees below include VAT).
Property value £250,000:
High street estate agent 1.5% fee: £4,500
HouseSimple No Sale No Fee: £995
Potential saving: £3,505
Property value £500,000:
High street estate agent 1.5% fee: £9,000
HouseSimple No Sale No Fee: £995
Potential saving: £8,005
Property value £1000,000:
High street estate agent 1.5% fee: £18,000
HouseSimple No Sale No Fee: £995
Potential saving: £17,005
As with all fixed fee online estate agents, the benefits of paying the same flat fee compared with a commission are clear. What potentially makes No Sale No Fee a game changer is that it reduces the risk of the upfront payment, and anything that can get more vendors using online agents has to be a good thing for the market.