Foxtons is almost as synonymous with the London urban landscape as The Shard or Big Ben. Its green liveried Minis seem to be on every road, and its trendy bar-like offices (reportedly costing £600,000 to kit out) seemingly on every major high street corner, each offering complimentary Perrier to inquisitive property buyers and sellers alike.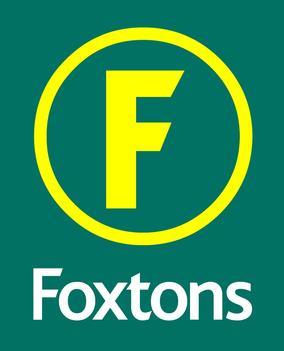 Founded by Jon Hunt in 1981 as a two-person agency in Notting Hill, the company now boasts 67 offices and 1,337 employees and is without a doubt one of the most recognisable agencies within London's saturated property market.
But it's also one of the most divisive. The company has amassed huge revenue in its time, has won 135 industry awards since 2010 and, according to its website, plans to open between five and ten new branches each year.
And yet the company has been dogged by accusations of bad practice, has borne the brunt of anti-gentrification protesters around the city and has been on the receiving end of costly claims from both landlords and tenants. According to one newspaper, it's "the estate agent that gives estate agents a bad name" (a claim certainly corroborated by Twitter accounts @hatefoxtons and @AvoidFoxtons).
But no one can argue that it's been enormously successful, no doubt thanks largely to its focus on hard work and hitting targets. Described as "aggressive" and "overly-competitive" by some critics, Foxtons' branches are open 8am to 8pm 361 days a year, with 38% of viewings taking place outside normal working hours.
Some 97% of asking prices are achieved so it says, and according to Foxtons' website, 70% of business is repeat business. Founder Hunt has been quoted as saying Foxtons clients expected it "go to war for them", and its employees are richly-rewarded for doing so, with substantial bonuses and fantastic perks (the green Minis are just the tip of the iceberg).
Underpinning this success, however, is what has since been seen as one of the most sweetly-timed pre-recession deals in history. Hunt sold Foxtons to BC Partners for £360m in 2007, just before things started looking less reliable for the property sector. He has since tripled his money, amassing a fortune of more than £900m through property investments (which has financed a vast and controversial redevelopment of his Kensington home to include an underground showroom for his collection of vintage Ferraris).
Operating profits nonetheless slumped by 70% during the downturn – a crisis swiftly rectified by chief executive Michael Brown (who in 2010 was given a 50% pay rise for his efforts – while 200 staff members lost their jobs), and by 2013, the company had become the new darling of the London Stock Exchange with a staggeringly successful IPO.
After floating at 230p – valued at £649m – shares in the company peaked at 285.5p in its first day of trading. By the end of February shares in the company had risen to 398.8p, giving it a market cap of £1.1bn. In a pitch to prospective investors in August, the company boasted that in the two years to December 2012 it had sold a third of houses on the market in the City, a quarter of flats in Ladbroke Grove and some 20 per cent of those offered in Chelsea.
Despite its financial success, though, cracks elsewhere in the business were starting to show by this point. In March 2006, the BBC ran an undercover report and claiming a number of questionable actions taken by Foxtons employees such as faking signatures and purposefully overvaluing properties. Then in 2009 the company lost a High Court case brought by the Office of Fair Trading over clauses in its contracts with landlords.
The terms – which required property owners letting their properties to continue paying commission once the initial lease had expired even if Foxtons was no longer involved in marketing or managing a property – were called nothing short of a "trap" by the judge on the case. BBC Watchdog then claimed in May 2013 that the company was imposing demands on tenants to use a specific utilities supplier, from which Foxtons received a commission.
It seems that lessons still weren't learned, as just three years later, in 2016, a group of 55 landlords would lodge a £2.14m claim against Foxtons, accusing the company of charging them hefty commission payments without their knowledge. One landlord claims he was charged £616 to repair a light fitting.
But just one year after its Stock Exchange high, things began to slowly unravel financially. In December 2014, just hours after the Government announced a total overhaul of the stamp duty system, Foxtons was quietly demoted from the FTSE 250. Investors knew it was coming. In October, the company issued a profit warning, blaming economic uncertainty, tighter mortgage lending conditions and "mismatches between the price expectations of buyers and sellers" for lower-than-expected earnings, originally forecast as £49.6m.
By no means did this dip spell disaster for Foxtons – the company opened seven new branches in 2016 – but it hasn't since seen its previous levels of financial success. Revenue fell 11% in 2016, driven largely by a 23% drop in revenue from housing sales (its letting business proved more resilient, dropping just 1%), and despite its seven new branches, average revenue per office fell to £2.2m from £2.7m in 2015.
At the same time, house prices in London's affluent core – Foxtons' main point of operations – dropped 10%, prompting the company to focus its efforts outside of the capital's centre, much to the despair of locals who had long been fighting the rising tide of gentrification: a phenomena for which Foxtons quickly became the posterchild.
While advocates of gentrification claim it makes places cleaner, safer and more desirable to outside investment (and therefore helps to tackle numerous socio-economic problems), critics say it prices out locals to make way for the bland middle classes, wealthy corporations and avaricious land developers, robbing the area of its soul and vibrancy, and Foxtons has borne the brunt of protest repeatedly.
Communities in Elephant & Castle, Stoke Newington, Kentish Town and West Hampstead have come together to protest the opening of Foxtons branches in their areas – with mixed success.
Meanwhile, Brixton's branch was forced to utilise the services of police protection in June 2015 after the premises were repeatedly vandalised. In the same summer, protest group Reclaim Hackney occupied their local branch of Foxtons with the view to "draw attention to their aggressive business practices – driving house prices up to ludicrous and unsustainable levels, ripping off renters and making Hackney and the rest of London unaffordable and unwelcoming to all but the wealthy".
Of course, the scorn of activists isn't enough to dismantle such a powerhouse of a company – but changing tides in the property market are. The company recorded a pre-tax profit of just £18.8m in the year to December 2016, compared to £41m – more than double – the year before.
Hit by a drop in the number of homes changing hands in the capital, uncertainty around Brexit and house prices far outstripping wage growth, all exacerbated by a dubious reputation among landlords and tenants, means its little surprise current chief executive Nic Budden anticipates "trading conditions to remain challenging" for the foreseeable. Time will tell if Foxtons can retain its strong position in the London property market for much longer.
Foxtons: The branch expansion timeline
1981: Foxtons opens its first branch in Notting Hill

1983: Second Foxtons branch opens, in Fulham broadway

1986: A branch opens in South Kensington

1992: The Chiswick branch opens, furthering their West London expansion

1994: A large office opens south of the river in Battersea

1995: The sixth Foxtons opens, in riverside Putney

1996: Foxtons moves to affulent North London with Hampstead and St John's Wood offices

1997: The North London expansion continues with the new Islington branch, plus the Park Lane flagship office opens its doors

2002: The first cafe style Foxtons are opened, in Ealing, Richmond, Balham and Wimbledon

2004: More cafe offices open in Sloane Square, Muswell Hill and Shoreditch

2006: Foxtons goes to the business district of Canary Wharf, plus the Surrey commuter belt destinations of Kingston, Guildford and Woking

2007: The Dulwich and Pinner branches are next to appear

2008: Camden gets its own Foxtons office

2010: More Foxtons branches are opened in north, south east and west London – North Finchley, Temple Fortune, Streatham, Willeden Green and Clerkenwell

2012: Five branches launch this year, in Crouch End, London Bridge, Pimlico & Westminster, Earlsfield and Shepherd's Bush

2013: The relentless expansion across London presses on with offices in Brixton, Barnet, Enfield, Hackney, West End, Crystal Palace and Twickenham

2014: Another big year of expansion, with branch launches in Greenwich, Beckenham, Harrow, Earl's Court, Stoke Newington, Wapping and Tooting

2015: Seven more branches are formed, in Barnes, Walthamstow, West Hampstead, Bromley, Ruislip, Surbiton and Croydon

2016: More diverse London locations are targeted by Foxtons, with launches in Sutton, Loughon, New Malden, Maida Vale and Fulham Bishops Park

2017: So far this year has seen new Foxtons offices appear in Wembley and Wood Green