Not long ago selling a property was seen as stressful, time-consuming and expensive, but the rise of online estate agents is beginning to do away with these downsides – particularly the high costs. Traditional high street estate agents charge around 1.5% of the cost of the sale, plus VAT of 20% on top.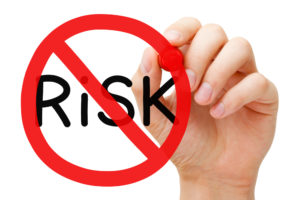 Depending on the value of your property this figure can easily run into the thousands of pounds. You are not usually issued with a bill until the sale has completed and the final price is settled, so you might not know how much you are paying the agent until the very end of the process.
Online estate agents aim to not only make selling your property less stressful and time-consuming, but considerably cheaper, too, with most offering sales packages for a commission busting flat fee.
However, in order to manage their cash flow and make their lower fee offering viable from a business perspective, online estate agents usually ask for this fee upfront.
Paying the estate agent upfront – even is there is no guarantee you will find a buyer – is seen by many online sellers as a small risk for a big reward. But naturally some people are still wary of paying upfront. After all, what happens if the service doesn't deliver? Maybe the economic circustances change and you cannot find a buyer at the right price – or perhaps your personal circumstances change through no fault of your own and the sale process has to be aborted?
One major online estate agent – HouseSimple – has taken steps in addressing this potential area of concern for sellers.
HouseSimple, launched in 2007 and still one of the UK's top online agencies, has been particularly pioneering when it comes to price structures. Tthey trialled as pay-as-you-go service in July 2015 and were one of the first to offer a 'pay later' option. Now HouseSimple is offering customers the choice of paying their fees only once their property has been sold.
Pay upfront for £495, pay up to six months later for £595, or mitigate the risk of not finding a buyer for the 'no sale, no fee' package at £995 (all prices are correct at the time of writing). It's exactly what it sounds like: you don't pay unless/until your property has been sold.
And customers opting to pay on sale don't compromise on service elsewhere, either. All sellers, regardless of the HouseSimple package they choose, will get:
A professional valuation home visit
A dedicated account manager
For sale board
Professional photos and floor plans
Legal management
A dedicated negotiations service
Advertisements on Rightmove, Zoopla and 500 other property sites.
Plus, as an added bonus, HouseSimple is so confident in its offerings – and that it'll have the perfect package for you – that it offers all sellers a one-week free trial so they can get familiar with the service before they commit.