Online estate agents can offer massive savings compared to traditional high street agents. Paying one flat fee to sell your property compared to a percentage of the overall sale (typically 1.5% plus VAT) can add up to savings of thousands of pounds, plus you'll know from the outset how much you'll be spending, rather than having to wait for a surprise bill at the end of the process.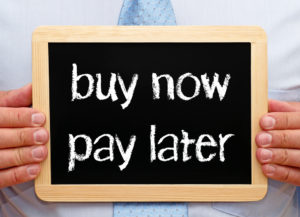 Usually, choosing an online estate agent means committing to paying an upfront fee. But one agent, HouseSimple, lets you choose a 'no sale, no fee' option instead, which could represent a better choice for you.
How does no sale, no fee work?
If you choose to pay upfront, you're making major savings compared to the fees charged by traditional estate agents, but you're also accepting an element of risk, as there's always a small chance your property won't sell – and you've already parted with your money.
No sale, no fee works exactly as you'd expect. If your property doesn't sell, you don't have to pay anything. You only pay the fee once your property has been sold. In this model, though, it's the agent that's taking on the risk.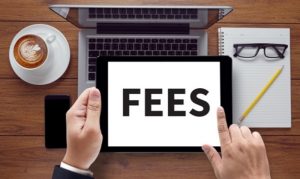 This no sale no fee option is more expensive than some pay upfront no frills agents, but it still represents big savings compared to using a traditional agent. Let's say your property is worth £250,000. A high street agent's 1.5% fee will come to £4,500. HouseSimple's upfront fee of £495 means you'll save £4,005, while its no sale, no fee package at £995 will still net you £3,505 in savings, plus the security of knowing you won't pay anything if the property doesn't sell.
Should you pay upfront or choose no sale, no fee?
Whether you should pay upfront or go for a no sale, no fee option depends on your circumstances. If money is at the very top of your list of priorities, paying upfront will help maximise your savings. If you're confident your property will sell relatively easily, then this is the option for you. However, you do need to keep in mind that if it doesn't sell – and there's always a small chance it won't – then you'll be left out of pocket (but probably not as much as if you'd chosen a high street agent, of course).
If you have concerns about your property selling, or are simply inclined to hedge your bets and pay a little extra for the peace of mind a no sale, no fee option offers, then choose this option instead. Again, the costs are higher, but you'll still make very significant savings compared to using a high street agent, and if your property fails to sell you won't be left out of pocket.