Selling your property can seem like a daunting task, so you need to know the sale is in good hands. That's why it's important to find the right online estate agent for your particular needs, and you can do so using our online comparison tool to find the agents that fit the bill.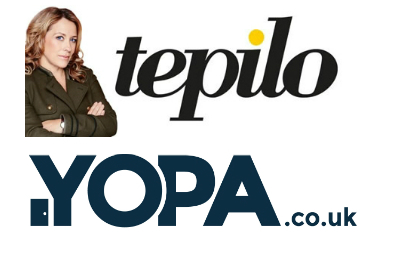 Sometimes, though, you'll find more than one that ticks your boxes, which is where our head-to-heads come in handy. Here you can look at the finer details of each company, so you have all the information you need to make the best decision.
Here we're comparing YOPA and Tepilo. YOPA has carved a niche for itself as a hybrid agent, offering all the usual online estate agent services with the extras you'd get from a high street agency, such as accompanied viewings and local knowledge. Specialist regional knowledge is a big deal for YOPA, which aims to recruit 20 new local experts every month – so you can be sure they know your area as well as you do.
Tepilo is fronted by Channel 4 property guru Sarah Beeny, who brings her extensive experience to a company that has grown and evolved alongside the UK property market. What started as a 'for sale by owner' business in 2009 transformed into an online agency in 2013, and now the company offers a range of acclaimed property-selling packages to many satisfied customers.
YOPA vs Tepilo: head-to-head comparison
 Comparison points
YOPA
Tepilo
Year established
2015
2009
Where based
London
London
Number of properties for sale
2,552
1,689
Average asking price
£288,854
£387,614
Average sale listing age
16 weeks
15 weeks
Number of properties sold
2,500 this year
Unknown
Type of estate agents
Hybrid online estate agent with local experts
Online estate agent operating from central location
Hosted viewings service
Yes, for an additional fee
Yes, for an additional fee
Free valuation home visit
Yes
Yes
Opening hours
Mon-Fri 8am-8pm
Sat-Sun 8am-5pm
Mon-Thurs 9am-8pm Fri 9am-6pm
Sat 10am-4pm
Sun 10am-3pm
No sale no fee option
No
No
Deferred payment option
Yes, pay on completion or after 10 months (whichever is first)
Yes, delay payment until completion or up to 10 months (whichever comes first) providing you use a Tepilo-approved conveyancing company, otherwise subject to an additional £360 fee
Free trial
No
No
For more information visit: