It's always sensible to consider your options, especially when it comes to something as significant as selling property – that's why we designed our leading online estate agent comparison tool, which lets you search for an agent based on your own criteria, so you can make the best choice.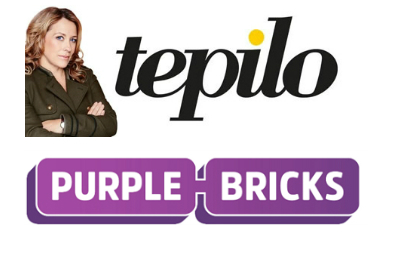 Of course, sometimes more than one agent will tick all your boxes, so comparing them head-to-head will let you look at the finer detail before you make your decision.
Here we're comparing Tepilo and Purplebricks. Tepilo is headed up by Channel 4 property guru Sarah Beeny, who's poured her years of property experience into a company which has grown with the market. What started as a 'for sale by owner' company in 2009 became a high-end online estate agency in 2013, and has gone from strength to strength since.
Purplebricks is also in a strong position. It's the UK's largest online agent, and recently opened offices in Australia, with plans to dominate the US market, too. The company has had a lot of interest from heavyweight investors, and was the first online agent to list on the London Stock Exchange.
Purplebricks vs Tepilo: head-to-head comparison
 Comparison points
Tepilo
Purplebricks
Year established
2009
2014
Where based
London
Solihull, West Midlands
Number of properties for sale
1,689
15,217
Average asking price
£387,614
£301,499
Average sale listing age
15 weeks
14 weeks
Number of properties sold
Unknown
Unknown
Type of estate agents
Online estate agent operating from central location
Hybrid online estate agent with regional experts
Hosted viewings service
Yes, for an additional fee
Yes, for an additional fee
Free valuation home visit
Yes
Yes
Opening hours
Mon-Thurs 9am-8pm Fri 9am-6pm
Sat 10am-4pm
Sun 10am-3pm
24 hours a day, seven days a week
No sale no fee option
No
No
Deferred payment option
Yes, delay payment until completion or up to 10 months (whichever comes first) providing you use a Tepilo-approved conveyancing company, otherwise subject to an additional £360 fee
Yes, delay payment until completion or up to 10 months (whichever comes first)
Free trial
No
No