Technology and property industry experts will meet in London on October 14 to discuss plans to revolutionise the notoriously traditional bricks and mortar industry.
Future: Property Tech Conference, which takes place at Westminster's Millbank Tower, will bring together investors, tech developers, estate agents and other innovators from the property industry.
They are due to discuss and showcase ways in which technology can streamline a business well-known for its old-school approach.
Among the speakers are a numb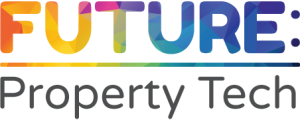 er of big online estate agency names – including Rob Ellice, CEO of easyProperty, Russell Quirk, founder of eMoov, and Michael Bruce, founder of Purplebricks. The strong showing from the online estate agency world is a reflection of how seriously investors are taking this potentially highly disruptive sector.
The line-up also includes entrepreneurs who have helped revolutionise other elements of the property business. Albin Serviant's company easyRoommate.com has arranged more than 5 million flat shares, with a low-cost and no-frills approach. Nick Russell founded We Are Pop Up, which matches creative people with empty shops for short-term rents. Tushar Agarwal's Hubble does the same for high-end office space. All are in the business of using developments in communications technology to slash costs and minimise inefficiencies.
As an indication of how important the integration of cutting-edge technology into the otherwise staid property sector is felt to be, there will also be a representative from Google, which will provide one of the keynote speakers, alongside government Minister for Housing and Planning, Brandon Lewis MP.
The conference will be divided into two tracks: one will deal with residential property, online agencies and service providers; the second will look at commercial property, retail and smart cities.