UK mortgage interest rates have fallen rapidly in recent months and will continue to drop throughout the year, according to financial information service Moneyfacts.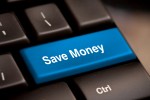 It was reported that all types of fixed rate deal have decreased on average, with the most common two-year fixed rate mortgage at an average rate of 2.52%, significantly lower than the 2.76% back in January.
A five-year fixed rate mortgage has also dropped from 3.29% to 3.1% and 10-year fixed rate from 3.63% to 3.43%.
Individuals looking for a mortgage now are in a financially beneficial position than six months ago, and would be paying less than if they had taken out a mortgage back in January.
Commentators claimed that there is mortgage rates are poised to continue to fall at the same rate as the first half of 2016.
Charlotte Nelson of Moneyfacts said: "With competition still fierce in the market it is little surprise that mortgage rates have fallen in the first half of 2016, reaching record lows yet again and currently showing no signs of stopping."
This will be seen as good news for those who have successfully climbed onto the property ladder. But despite the fall in loan costs, Government figures have shown that many aspiring home owners, especially first-time buyers are still struggling to come up with the deposit required to purchase their first home.
Official figures show that the number of first-time buyers in England has decreased dramatically over the past decade. Brent, located in North London has been named as one of the most expensive areas to buy in England – with potential homeowners looking at paying up to double the amount you would for a house in Northern Ireland.