With more and more people opting to use an online estate agent, you will likely have heard some of the big names mentioned, either in the media or from a friend. Emoov is a name that's featured on the landscape for a while, and if you're looking to sell a property you'll probably be wondering if they're any good.
Who are Emoov?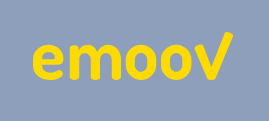 Emoov was launched as an online estate agency in 2010, but has roots in the property market dating back to 1957. Since its inception, the company has benefited from a huge amount of interest – and financial backing, including from ex TV Dragon James Caan.
In October 2015 it raised £2.6m in a crowdfunding round, making it the largest ever investment in a property tech company via an equity-based platform.
The company marries its property experience with a strong focus on technology, spending a great deal of time and money developing the perfect user interface for its website, and becoming the first online estate agent to offer free virtual tours.
What does 'good' mean to you?
'Good' is a subjective term. What is classed as 'good' depends entirely on your personal criteria. Just as you would with any product or service, before you choose an online estate agent you need to consider what's important to you, whether that be low prices or high customer service ratings. Here are Emoov's credentials.
A fixed-rate fee of £795 (prices correct at the time of writing)
More than 15,000 properties sold to date.
Property sold in 99% of all UK postcodes.
Average property listing age: 20 weeks.
Sales completed an average of five days faster than its competitors.
In terms of its service, Emoov offers property sellers:
The option to defer payment.
A free valuation home visit.
All the usual online estate agent benefits, such as professional photography and negotiation support.
Support from knowledgeable local experts.
What do customers say?
Emoov scores well on independent reviews site Feefo and on TrustPilot too. Here's what some customers have recently said about the company:
"Tried Emoov on a whim and found their pricing to be ridiculously fair compared to high street estate agents (who, let's face it, earn way more than they should in many cases). Website was very easy to set up and monitor my listing and viewings with, and the customer support was exceptional" – Jamie Jeffery, 31/07/17

"Abi was handling our purchase, we found her to be very thorough throughout the process. As first time buyers we didn't have much knowledge of the process but she kindly walked us through everything and what to expect. We had issues with our solicitors' lack of communication and urgency but Abi took it upon herself to liaise with them and push the purchase forward. Very handy and would highly recommend" – Dan Williams, 22/07/17

"Absolutely easy to operate and efficient staff who are willing to help. Sold our home in 2 weeks. Hassle free and all managed via our mobile and their dashboard. Anybody can do this and save lots of money" – Jaz Johal, 18/07/17