Fixflo is the software company behind a quiet revolution in the way landords and tenants arrange and manage property repairs. If you are a private landlord or property managing agent in the UK you may already be using Fixflo, but if not, there's a fair chance you will be very soon if their exceptional growth rate is anything to go by.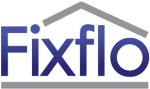 For those that are not already a convert, Fixflo is a website and app that enables tenants to report repair requests to landlords and managing agents by uploading details including photos and descriptions of the problem. The landlord or agent can then log in, see what the issue is and organise the repair with their tenant, reducing the need for site visits while creating a permanent record of the works which both parties can access for future reference.
SellingUp.com spoke to Fixflo's CEO Rajeev Nayyar, an entreprenuerial Oxford University law graduate who found a gap in the market when he struggled as a tenant to organise repairs to the property he was renting.
Interview with Rajeev Nayyar, Fixflo CEO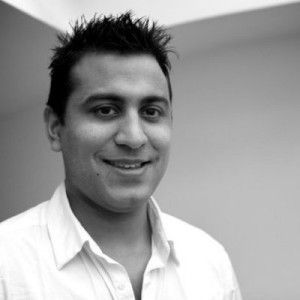 Why did you start Fixflo and how much money was the company started with?
The company was launched with little more than my frustration with the pre-existing repairs process, [co-founder] Duncan Careless' coding skills and a steadfast belief that we could make things better. We have not taken any investment either pre- or post-launch.
Is it true that 10% of all UK lettings agents now use your service?
It's nigh on impossible to know quite how many letting agency offices there are in the UK. That said, we have over 1,200 letting agency offices in the UK using our service with that number growing by about 100 offices per month.
How many tenants use your app?
We have over 25,000 repairs a month coming through our systems in the UK and between them our clients manage around 200,000 properties in the UK. We don't know how exactly many tenants that covers but it's quite a few. Our aim is to be the standard way for tenants around the world to report repairs so although we have made some progress this is just the start of our journey.
You charge clients a subscription fee – how much is that per property?
The price is based on the number of properties that a company has under management and the version of our software that they use. The entry level pricing is £40 plus VAT per month for up to 150 units on our repair reporting system for letting agents.
We principally target letting agents but have picked up some portfolio landlord clients, principally HMO [house of multiple occupation] landlords, who by virtue of their portfolio size have the same repairs headaches as letting agents for properties they both own and manage.
You launched in May 2013 after several months of trialling the service. What were the main things you learnt from that trial period and how did they influence how you evolved the service at full launch?
We learned a huge amount during that initial period about the needs of each of the potential participants to a repair (landlord, letting agent, tenant, contractor and insurer). Our key learning at the outset was that the process needed to be flexible enough to cater effectively for repairs spanning a wide range of complexity while remaining structured enough to drive material efficiency benefits to the end users.
Can you ever envisage a time when you will provide contractors yourself – or allow contractors to bid for work via Fixflo – or is that something you are not ever going to consider?
A contractor market is a natural extension of our existing services and we have been trialling various solutions with clients. To date we have not found a national solution that would provide the guaranteed service levels that our clients require but we are actively working on this.
Are you mainly used by independents, or do you have any major property companies/chains signed up?
Fixflo's benefits range from a way to attract new clients through to operational and compliance benefits. For that reason we attract a broad spectrum of clients who range from start-up letting agencies with a handful of properties under management to established national chains with over 100 branches and even a few listed companies.
We see you have various global versions of your website, but what is your international reach like at the moment?
We have clients from Sydney to Florida and I'm very excited about our global growth opportunities over the next few years. At the moment the UK is our core market but through an integration with PayProp (the leading rental management platform in South Africa) we will reach over 90,000 homes in South Africa. This partnership approach will be extended to Australia and the US in 2016.
What mistakes have you made when starting Fixflo and how did you correct them?
On reflection most of the mistakes we made when starting up came from not checking in enough with clients throughout the development process for major enhancements.  We ended up building something we thought was great but didn't quite deliver the benefits to clients that we thought it would. That said, we had (and have kept) very tight development cycles and strong feedback loops from clients so any mistakes like that ended up being great learning opportunities.
You have a tie-in with the Property Ombudsman scheme and the Deposit Protection Service – were those two deals negotiated independently and did you approach them or did they come to you?
We have had a strong working relationship with both organisations for quite some time.  As our client base has grown the time felt right for a more structured way to work together for the benefit of our mutual clients/members. It is of note that we have reached similar agreements with the other deposit protection schemes (mydeposits and TDS) and with the Property Redress Scheme. We are also in active discussions with the remaining redress scheme about rolling out the same type of integration for their members.
Can tenants instigate the use of Fixflo records as evidence against a landlord/agent by reporting a non-repair)?
Even though we are paid by the agent or landlord, we have worked hard to ensure that the Fixflo system remains neutral. For example, if a repair is reported through a Fixflo system both the tenant and landlord/agent share the same record of exactly what was said and when so whichever party has acted correctly will be able to evidence that they have done so.
What other 'PropTech' companies do you admire and why?
It feels like PropTech is finally, and a little belatedly, getting mainstream attention and there are some really smart people doing very interesting things. I'm particularly excited about what Nick Katz and his team at Splittable are doing to reduce friction in shared houses and Andy Miles and his team at Realla are building in the commercial property space.