When charity manager Mike Freeman decided to sell his east London flat he put his faith in an up-and-coming online estate agent with a plan to market his property on Facebook, and he says the outcome was "an absolute result." First time seller Mike, 31, signed up with SellMyHome.co.uk after reading that online estate agents could save him money by charging a low fixed fee.
SellingUp.com spoke to Mike this week to find out why he chose to avoid using a traditional estate agent and how his online property selling experience went.
"I was open to trying new ways of selling, a more affordable way. I had a flat in a popular area of east London so was willing to be a bit risky, and try to save seven or eight thousand in fees," said Mike.
SellMyHome valued the two bedroom flat at £550,000 using an in-house property valuation process that combines analysing Land Registry sold price data and current asking prices of similar local properties.
Mike was impressed with SellMyHome when they spoke on the phone but he admits that the prospect of an off-site valuation (SellMyHome is online-only so doesn't offer property valuation visits) left him wanting a "sense check".
He decided to invite a traditional high street estate agent to do an appraisal too in order to compare the two valuations, and approaches.
"We had one other valuation from the High Street which was at a similar level, but the SellMyHome guys were a bit more ambitious in terms of what they thought we could achieve. I was really impressed with them as well as their fixed fee.
"I don't know exactly how they did their valuation but it seemed to work. The local market expertise thing is what high street estate agents are always banging on about but I have to say that SellMyHome was spot on with their estimate.
"For me, I don't think valuation is rocket science. Okay, an online agent may not know all the local trends, where the best shops in the area are and so on but you can easily see what properties are going for."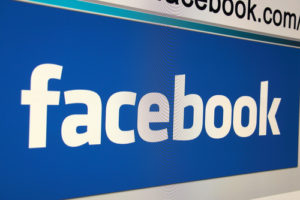 Shortly after signing up to its service, SellMyHome asked Mike if he would be prepared to let his property be marketed on Facebook, in a unique experiment. The agency proposed to host a remote viewing open day on the SellMyHome Facebook page in which interested buyers could browse the property from their own computer using 'virtual walkthrough' technology to move from room to room, pan around in 360 degrees and then ask any question to the agent via a live chat.
"Nick (Stuart a director of SellMyHome) got in touch about the opportunity to do the open house on Facebook, and we thought 'yeah, great, anything that would help to sell it'," explained Mike.
"They organised all of it and we definitely seemed to have a spike in the number of viewings. People were at home or work or wherever and they could use the virtual walkthrough system to pan around the flat from the computer. Someone was on live chat from SellMyHome who got in touch with me in real time over the phone when people had questions about schools and stuff. I was just relaxing at home taking the calls and answering the questions. It was really straightforward."
The technology that enabled viewers to feel like they were moving around the property is by a company called Virtual Walkthrough and works in a similar way to Google's Streetview. Viewers use the cursor to click and point to where they want to go are able to navigate in all directions.
The tool relies on a serious of panoramic photographs being taken in advance to create a 360 view of each room, which are then assembled to form a seamless navigable image of the property as a whole.
The Facebook open day, which took place in March last year, attracted 145 virtual viewing sessions and contributed to around 15 actual physical follow up viewings which ultimately resulted in the property going to sealed bids within a fortnight.
"We had a lot of interest so SellMyHome advised we ask people to give their best and final offers. Through that we got someone coming in a £560,000 which was £10,000 over the asking price," said Mike. "I chose to pay for the negotiating service at the beginning because I thought it would help us get the best price and I'm sure it was the right decision."
Although some online estate agents include sales negotiation in their basic price SellMyHome offer it as an optional extra which costs (at the time of writing) £180.
SellMyHome have confirmed that the eventual purchaser was one of those who took part in the Facebook open house. Nick Stuart, Marketing Director of SellMyHome, told SellingUp.com that following the success of the experiment they ran Facebook open days every other week for a few months but decided to put it on hold due to the time pressure of handling regular enquiries from the start-up agency's growing inventory.
Stuart said: "We used to run one every other week. The traction we gained was useful and they did generate leads for the owners. It came down to a resource issue as we became bigger and busier, we couldn't allocate one member of staff for a whole two hours. It is something we are looking at doing again though when the right property comes up."
Why did SellMyHome use Facebook for the open day rather than embedding the walkthrough on their own website? Stuart explained: "Facebook is a very open and popular platform and it made it relatively easy to target our chosen demographic with targeted social advertising.
"The chat was a very useful part of it as it allowed us to answer questions. We can do one-on-ones using the virtual walkthrough the itself but in terms of a virtual open day it just made sense to use Facebook."
After selling his flat in Hackney, Mike moved to Forest Hill in Lewisham, south east London, to gain more space for his young family.
If Mike had chosen a high street estate agent to handle the sale he would have most likely have paid around £10,000 in commission assuming he paid the typical London rate of 1.5% plus VAT. At the time of writing SellMyHome charges just under £600 (including VAT) for its basic pay upfront service in most of the country but almost £900 to sell London properties.
"For me it was a good experience. I've recommended them to friends and I would sell online again. It was an absolute result for us."