It's good to have options, but when it comes to choosing an online estate agent, you might feel there are too many options! It can be hard to know which company best fits your needs, but using our online estate agent comparison tool will help you narrow down your choices, based on criteria that's important to you. Our head to heads then make it easy to compare to agents directly.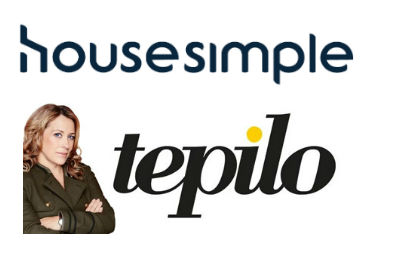 Here we're comparing HouseSimple and Tepilo. Housesimple has been in businesses for 10 years, launched by a husband-and-wife team with more than 30 years of property experience under their belts. The business is now the second-largest online estate agency in the UK, and boasts a raft of awards, including Online Estate Agent of the Year for three years in a row.
Tepilo is also a long-established online agency, launched in 2009 by Channel 4 property guru Sarah Beeny. The site was originally designed as a 'for sale by owner' service, but, responding to a changing market demand, evolved into an online estate agent in 2013. The company has properties for sale throughout the UK, but is particularly popular with London's more affluent crowd.
Housesimple vs Tepilo: head-to-head comparison
 Comparison points
HouseSimple
Tepilo
Year established
2007
2009
Where based
Sudbury, Suffolk
London
Number of properties for sale
3,600
1,689
Average asking price
£321,972
£387,614
Average sale listing age
15 weeks
15 weeks
Number of properties sold
8,000
Unknown
Type of estate agent
Online estate agent operating from central location
Online estate agent operating from central location
Hosted viewings service
Yes, for an additional fee (although not advertised)
Yes, for an additional fee
Free valuation home visit
Yes
Yes
Opening hours
Mon-Fri 8am-8pm
Sat 9am-5pm
Sun 10am-4pm
Mon-Thurs 9am-8pm Fri 9am-6pm
Sat 10am-4pm
Sun 10am-3pm
No sale no fee option
Yes
No
Deferred payment option
Yes, delay payment until completion or up to six months (whichever comes first)
Yes, delay payment until completion or up to 10 months (whichever comes first) providing you use a Tepilo-approved conveyancing company, otherwise subject to an additional £360 fee
Free trial
Yes
No
For more information visit: