Savvy-shoppers know they should always consider their options before making a purchase, which is why so many comparison services exist. They allow you to find the product or service that's right for you – and our online estate agent comparison tool is no exception. But sometimes more than one service fits your needs, which is where our head-to-head tables come in. Here, you can see the finer details of the services offered by two online estate agents, so you can be sure you're making the very best choice.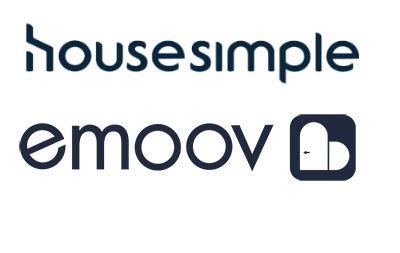 Here we are comparing Emoov and HouseSimple. Emoov has gone from strength to strength since its launch in 2010 and has benefitted from extraordinary investment interest. In fact, it set a record for the largest ever investment in a property tech company via an equity-based platform. It was also the first online agent to offer free virtual tours.
HouseSimple, meanwhile, is the UK's second-largest online estate agent business and had won a raft of awards since its launch in 2007, including Online Agency of the Year in the Negotiator Awards in 2014 – an accolade it went on to earn again in 2015 and 2016. It, too, has benefitted from high profile backing, in this instance with a £13m cash injection from Carphone Warehouse founder Sir Charles Dunstone.
Comparison points
HouseSimple
Emoov
Year established
2007
2010
Where based
Sudbury, Suffolk
Brentwood, Essex
Number of properties for sale
3,600
1,883
Average asking price
£321,972
£338,350
Average sale listing age
15 weeks
20 weeks
Number of properties sold
8,000
15,000
Type of estate agents
Online estate agent operating from central location
Online estate agent with local experts
Hosted viewings service
Yes, for an additional fee (although not advertised)
No
Free valuation home visit
Yes
Yes
Opening hours
Mon-Fri 8am-8pm
Sat 9am-5pm
Sun 10am-4pm
Mon-Fri 8am-8pm
Sat 9am-5pm
Sun 10am-4pm
No sale no fee option
Yes
No
Deferred payment option
Yes, delay payment until completion or up to six months (whichever comes first)
Yes, up to 12 months interest free if paid for by credit/debit card
Free trial
Yes
No
For more information visit: