Online estate agent HouseSimple claims to have found a link between EU referendum voting preferences and local house prices. Using figures from 80 UK councils, Housesimple has shown a connection between the way residents in an area voted in the June 23rd referendum, and the growth in property prices in their areas.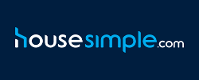 HouseSimple claims that places where the people voted to leave the EU have seen lower than average price rises, whereas areas of 'remain' voters have seen much stronger growth. There appears to be a direct link between Brexit votes and property prices, the online agent says.
HouseSimple's figures showed that where the pro-Brexit vote was the strongest there have even been falls in house prices. This price drop has been as much as 8 percent over the last five years in some areas, such as Burnley and Hartlepool who voted passionately to Leave.
In contrast, the online estate agent showed that places where the Remainers had the strongest hold saw a much stronger price growth. Brighton and Cambridge, for example, revealed rises of up to 43 percent in recent years, and these areas voted overwhelmingly to stay in the EU.
London was left out of HouseSimple's report because the house figures in the capital are disproportionate to the rest of the UK. But HouseSimple reveals that prices in the London boroughs rose by between 27 and 62 percent. London as a whole was well documented as being strongly in favour of remaining in the EU.
One region that has not followed the trend is Scotland. HouseSimple's research demonstrates that this part of the UK voted heavily to Remain, but house prices have only risen by 6.7 percent since 2011. This is below the average compared to other areas on the online estate agent's radar.