Research carried out by online estate agent HouseSimple has revealed London to be the most expensive European capital city in which to buy property. HouseSimple created a league table of the capital cities of all twenty-four nations taking part in the Euro 2016 tournament, and the online estate agent found the English capital came top of the table at £4922 per square metre.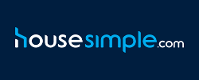 The online estate agent also found that host nation France was the next priciest, with properties in Paris costing £4911 per square metre. Not far behind those cities at all came Bern in Switzerland and Stockholm in Sweden at £4379 and £4358 respectively. However, HouseSimple found average property prices in the other competing capitals to be considerably cheaper than in these four cities.
The fifth most expensive place to live, according to the online agent, is Rome in Italy, where property only costs £3186 per square metre, which is much cheaper than in London. HouseSimple places Vienna in Austria next at £2906 per square metre.
Towards the bottom of HouseSimple's price league table come those Euro 2016 capital cities where the best bargains can be found. Belfast in Northern Ireland does well with average property prices at £2410 per square metre, but the online agent still only ranks it 17th. In stark contrast to London, property in Turkey's capital Ankara only costs £451 per square metre making it the cheapest place to buy a home, followed by Tirana in Albania, Kiev in Ukraine, Bucharest in Romania and Budapest in Hungary. After doing well in the football tournament, Wales are also riding high in the value stakes as the online estate agent places Cardiff in fifth place, making it the cheapest western European capital at £1167 per square metre.