On the eve of the Rio Olympics, online estate agent HouseSimple says it's no surprise that Stratford – the home of the 2012 London Games – has seen a property boom.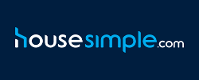 Stratford has experienced a 71 percent increase in house prices over the past ten years, but such growth should come as little surprise, HouseSimple says in a news article published on its website. Indeed, the online estate agent believes that, following the 2012 Olympic Games, the transformation of the area is one of the single biggest legacies of the Games.
The district underwent significant regeneration work in the build up to the event, helping to turn it into a major cultural, commercial and transport centre. This subsequently led to dramatic house price increases between 2005 and 2015, with Stratford outperforming the rest of the capital city.
Much of the media attention surrounding the regeneration efforts has focused on the aesthetics of the area and cultural landmarks like the ArcelorMittal Orbit, which is Europe's largest sculpture. Yet, one of the most significant factors in Stratford's redevelopment was the opening of Westfield Stratford City in 2011.
Among the largest shopping centres in the continent, Westfield Stratford City houses around 350 stores from the likes of John Lewis, Apple, Waitrose and Marks and Spencer. Meanwhile, the already well connected area recently moved from Zone 3 to Zone 2/3, in a move the online estate agent says will save commuters hundreds of pounds.
In addition to the completed work, HouseSimple has also pointed out that there is more to come over the course of the next few years. For instance, the so-called 'Olympicopolis' project is a £850 million development, which aims to bring an outposts of the V&A Museum and the Smithsonian Institute to the area.
Moreover, the online estate agent highlights the newly implemented night tubes, which begin this month, and the arrival of the high-speed Crossrail link, currently earmarked for 2019, as other exciting developments. HouseSimple suggest these could also lead to further increases in house prices.
However, while the improved transport links and enhanced commercial zones have contributed towards the price hike, it is also suggested that one of Stratford's most appealing aspects is the diverse range of properties in the area. This means that it is relatively easy to find a suitable home, which provides good value.
"Diversity is a theme that runs through the available property options," the online estate agent writes. "As well as the new build flats that have sprung up in the regeneration zones, there remains a belt of Victorian terraced houses that represent excellent value for buyers."