With so many online estate agents on the market it can be difficult to know which is right for you. Our online estate agent comparison tool makes it easy to discover which ones fit your needs, but what about the finer detail? Our head-to-head compares two individual online agents so you can get to grips with the details of their services.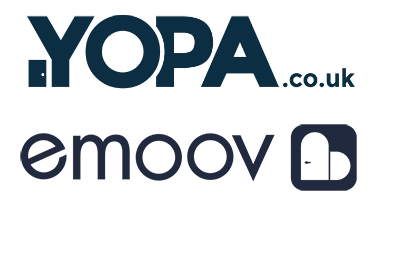 Here we're comparing Emoov and YOPA. While eMoov was launched in 2010 it can trace its roots back to 1957, when Albert F Quirk opened his first independent estate agency in London. Fast forward 60 years and his grandson, Russell Quirk, is at the helm of the family's new enterprise, which takes a contemporary and innovative approach to property sales.
YOPA, meanwhile, has made a big impression since its launch in 2015, securing huge amounts of funding from major investment names and expanding rapidly. With its Village People-inspired TV spot it's also got one of the most recognisable advertisements on the small screen – unsurprising given it was produced by the same people who made Gary Lineker's famous crisp adverts.
YOPA vs Emoov: head-to-head comparison
Comparison points
Emoov
YOPA
Year established
2010
2015
Where based
Brentwood, Essex
London
Number of properties for sale
1,883
2,552
Average asking price
£338,350
£288,854
Average sale listing age
20 weeks
16 weeks
Number of properties sold
15,000
2,500 this year
Type of estate agents
Online estate agent with local experts
Hybrid online estate agent with local experts
Hosted viewings service
No
Yes, for an additional fee
Free valuation home visit
Yes
Yes
Opening hours
Mon-Fri 8am-8pm
Sat 9am-5pm
Sun 10am-4pm
Mon-Fri 8am-8pm
Sat-Sun 8am-5pm
No sale no fee option
No
No
Deferred payment option
Yes, up to 12 months interest free if paid for by credit/debit card
Yes, pay on completion or after 10 months (whichever is first)
Free trial
No
No
For more information visit: