Smart shoppers know they should always consider their options before splashing the cash, which is why so many comparison services exist. They allow you to find the product or service that fit your criteria – and our online estate agent comparison tool is no exception.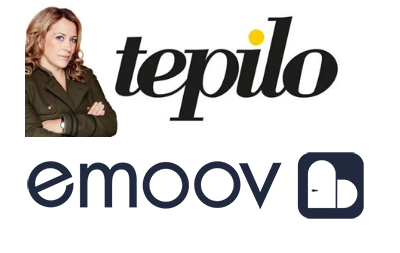 But sometimes more than one service fits your needs, which is where our head-to-head tables come in. Here, you can see the finer details of the services offered by two online estate agents, so you can be sure you're making the very best choice.
Here we compare eMoov and Tepilo. Emoov has gone from strength to strength since its launch in 2010 and has benefitted from extraordinary investment interest. In fact, it set a record for the largest ever investment in a property tech company via an equity-based platform. It was also the first online agent to offer free virtual tours.
Tepilo, meanwhile, has benefited from bearing the well-known face of property guru Sarah Beeny, who originally launched the site in 2009 as a 'for sale by owner' service. The brand has since evolved into an online estate agency and has seen rapid growth since its makeover in 2013 – it's now firmly established in the online estate agency landscape.
Emoov vs Tepilo: head-to-head comparison
 Comparison points
Emoov
Tepilo
Year established
2010
2009
Where based (town/city)
Brentwood, Essex
London
Number of properties for sale
1,883
1,689
Average asking price
£338,350
£387,614
Average sale listing age
20 weeks
15 weeks
Number of properties sold
15,000
Unknown
Type of estate agents
Online estate agent with local experts
Online estate agent operating from central location
Hosted viewings service
No
Yes, for an additional fee
Free valuation home visit
Yes
Yes
Opening hours
Mon-Fri 8am-8pm
Sat 9am-5pm
Sun 10am-4pm
Mon-Thurs 9am-8pm Fri 9am-6pm
Sat 10am-4pm
Sun 10am-3pm
No sale no fee option
No
No
Deferred payment option
Yes, up to 12 months interest free if paid for by credit/debit card
Yes, delay payment until completion or up to 10 months (whichever comes first) providing you use a Tepilo-approved conveyancing company, otherwise subject to an additional £360 fee
Free trial
No
No
For more information visit: