Selling your property can seem like a daunting task, so you need to know the sale is in good hands. That's why it's important to compare online estate agents before you choose one, to make sure they're right for you. You can use our online comparison to find agents that fit the bill.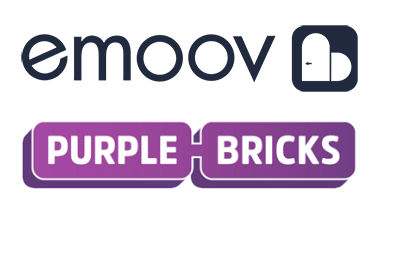 Sometimes, though, you'll find more than one that ticks your boxes, which is where our head-to-head analysis come in handy. They let you look at the finer details of each company, so you have all the information you need to make an informed decision.
Here we're comparing eMoov and Purplebricks. eMoov has sold more than £3bn worth of property since its inception in 2010 and claims to be the top-rated online estate agent when it comes to customer feedback. It's certainly made waves on the property market, attracting huge sums of investment, including breaking a record for the largest ever investment in a property tech company via an equity-based platform.
Purplebricks has seen its fair share of interest, too, getting millions in investment before it had even officially launched and attracting top talent from both Virgin Galactic and confused.com. Purplebricks was the first online agent to list on the London Stock Exchange and claims to be the fastest-growing online estate agent on the market – it's recently expanded into Australia and will soon be setting up shop in America, too.
Purplebricks vs eMoov: head-to-head comparison
Comparison point
eMoov
Purplebricks
Year established
2010
2014
Where based (town/city)
Brentwood, Essex
Solihull, West Midlands
Number of properties for sale
1,883
15,217
Average asking price (data via link above)
£338,350
£301,499
Average sale listing age (data via link above)
20 weeks
14 weeks
Number of properties sold
15,000
Unknown
Type of estate agents
Online estate agent with local experts
Hybrid online estate agent with regional experts
Hosted viewings service
No
Yes, for an additional fee
Free valuation home visit
Yes
Yes
Opening hours
Mon-Fri 8am-8pm
Sat 9am-5pm
Sun 10am-4pm
24 hours a day, seven days a week
No sale no fee option
No
No
Deferred payment option
Yes, up to 12 months interest free if paid for by credit/debit card
Yes, delay payment until completion or up to 10 months (whichever comes first)
Free trial
No
No
For more information visit: eMoov