Emoov is one of the longest established and largest online estate agents in the UK, with thousands of properties sold. Read the company profile to learn more, see the Q&A or go to the latest independent customer reviews of eMoov.
Emoov Profile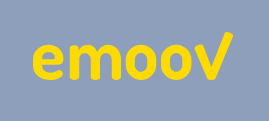 Emoov as it's known today was launched in 2010, but its roots date back to 1957 when chartered surveyor Albert F. Quirk opened his first independent estate agency in London. The business prided itself on offering invaluable expertise at a fairer fee – fast forward six decades and the same holds true.
Albert's grandson, Russell Quirk, came up with the idea for his online property sales business in his living room, and after selling the high street company, launched Emoov.co.uk. Despite his confident projections, Russell faced doubt from others in the property business: in 2016 he revealed that in 2011 – a year after launch – he offered Countrywide managing director Bob Scarff 10% of Emoov for just £100,000 and was turned down. With the business now valued in the millions, a 10% stake would probably cost a lot more than £100,000 these days.
Former Dragons' Den star James Caan provided seed funding in 2013. Early in 2015 it was announced that Simon Murdoch – managing partner of the VC firm Episode 1, an early investor in tech-driven firms such as Zoopla and Lovefilm – had backed it with a further £1.5 million. In September 2015 Emoov sought to raise £1 million through a crowdfunding campaign, with the business then valued at £20 million.
The company's first TV advert aired in 2014, comparing the house-selling adventures of Fred and Ted. Fred sold his house through a local estate agent and was charged a fee of £3,500, while Ted used eMoov and paid a fee of just £474.
Emoov's flat rate fee has risen somewhat since then – something founder Quirk does not apologise for. In January 2017 he said: "We have raised our core fee five times in the past four years and that's very much part of our strategy.
"Our intention has always been to demonstrate that we are not just better value than the high street but that our proposition is better in its customer service demonstration too. eMoov and the best in the online/hybrid sector can justify higher prices in exchange for better service."
The company has benefited from extraordinary investment interest. Following backing from 795 investors, in October 2015 it announced it had raised £2.6m in an oversubscribed Crowdcube crowdfunding round, making it the largest ever investment in a property tech company via an equity-based platform.
While property is at the heart of eMoov, innovation in technology also plays a driving role. The company has spent a considerable amount of time and money researching and building the very best website and user interface it can, and prides itself on its ability to transform and adapt. For example, in 2016 eMoov announced that after considerable research and development in the technology, it would be the first online estate agency to offer free virtual tours.
Later, however, the team found that this feature didn't add any value to listings and so removed it, noting that feedback and evaluation was an ongoing process in the company's bid to lead the charge in what has quickly become a rapidly developing digital field.
Emoov is based in Brentwood, Essex, but has a country-wide network of local property assessors.
Emoov's claims and statistics
They are the best-rated estate agent among all 26,000 online and high street agencies in the UK (according to AllAgents.co.uk)
On average they sell homes five days faster than their competitors (based on Zoopla data)
On average, Emoov customers save £4,258 (based on average figures)
On average they get customers a £5,600 higher sale price than their competitors (according to Hometrack)
They have sold over £3 billion worth of property in 99% of all UK postcode areas
Fees and services
Emoov offers a single package for an all-inclusive fee (see price comparison for latest fees) which can be paid upfront or at a later date.
Q&A with Emoov

How would you describe your online estate agency in a single sentence?
Call us what you like however we're not defined as 'online' rather as an estate agent that provides exceptional fee value, the most optimum customer service and a 24/7 user journey that truly empowers our customers and is why we are rated the UK's number one estate agent of all 26,000 branches (AllAgents.co.uk)
How many properties has your agency sold so far, approximately?
We have sold over 15,000 properties all across the UK to a total value of £4bn+
How many employees in estate agency/customer service roles do you have?
Most of our team are employed in estate agency and customer service roles, 39 in all.
Why do you think sellers should choose an online agent as opposed to a traditional high street estate agent?
Better value. Better performance (average vs average as per Home Owners Alliance research). Better customer service. A better tech enabled user journey. Better accessibility. No catches. No small print. Honest, transparent estate agency for the 21st century (where eMoov is concerned, in any case).
Are there any aspects of your services that make you better and different from other online agents, including Purplebricks – in other words why should a seller choose you?
Our Number One rating as the best estate agent in the UK (not just the best online agent, but the best estate agent overall). Why take a chance on a competitor that is not as good across ALL review platforms.
How personal is the service you offer sellers – i.e. how will contact be made usually and how frequently do you do so?
We're unique in the sector in that not only do we visit every home that we list but we also use real people throughout the transaction and especially where offer negotiation; buyer qualification and sales progression are concerned. Our service is ultra-personal. Even for an 'online' business.
What would you say to a seller who was concerned that, as a nationwide online agent, you won't have enough local market knowledge?
The internet has taken 'knowledge power' away from the estate agent having the sole authority over such aspects.

Ultimately, buyers are very well informed thanks to the disintermediation of pricing and sale data and tend to know what's right or wrong on price. Sellers similarly and where a valuation is as much 'validation' these days. Given some traditional agents' propensity to over-value in any case, I'm not sure that the agent adds much value in terms of so called 'local knowledge' as anything they have to offer as a USP.
Can you send someone to conduct the viewings if the seller isn't available (or doesn't want to), and how does this work?
Yes. Our Local Property Directors can do this and we are testing the utilisation of third party services.
Do you offer any no sale no fee option or money back guarantees if a property doesn't sell?
We offer a Money Back Guarantee if our service is not delivered as we promise on the following aspects: Honesty. Communication. Support.
Is there anything else you would like to add so readers can get a better understanding of your agency and the services you offer?
Not all estate agents are the same. Indeed, not all internet based estate agents are the same. Before choosing an agent regardless of 'type' do make sure that you check multiple review websites for each and their social media feeds and form a wide, properly informed view. You might be surprised what you find.
Reviews of Emoov
Emoov Offers
For the latest Emoov offers, see Emoov vouchers.