EasyProperty.com, the newest online estate agent to make an impact in the market, has held a fake funeral procession through central London to mark the end of "fat fee" high street estate agents. Symbolically the starting point of the route was a branch of Foxtons in the West End – perhaps the archetypal high fee agent.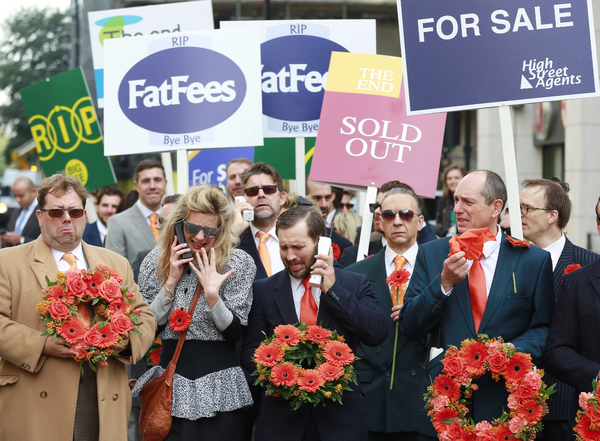 Furious estate agents were given advance warning of the new Orleans style Mardi Gras PR parade via the trade press. So incensed some of them are that Trevor Mealham, of the Independent Network of Estate Agents, has even taken his grievance to the top by contacting Stelios Haji-Ioannou himself.
But Mealham may find his complaints fall on deaf ears because despite its name, easyProperty is not actually owned or run by Haji-Ioannou, the founder of the easyJet. Instead Stelios has merely lent them the 'easy' brand name (for a price of course).
The argument made by Mealham is that by arranging this stunt, easyProperty's boss Rob Ellice is dragging the wide easyGroup's name through the mud.
But will Stelios – or easyJet CEO Carolyn McCall who has also been contacted by Mealham – consider this event to be a serious threat to the 'easy' brand's reputation?
After all, the group's ethos has always been about winding up the establishment in any market they enter, so albeit a little morbid, is it really genuinely offensive to hold a mock funeral procession for high street agents?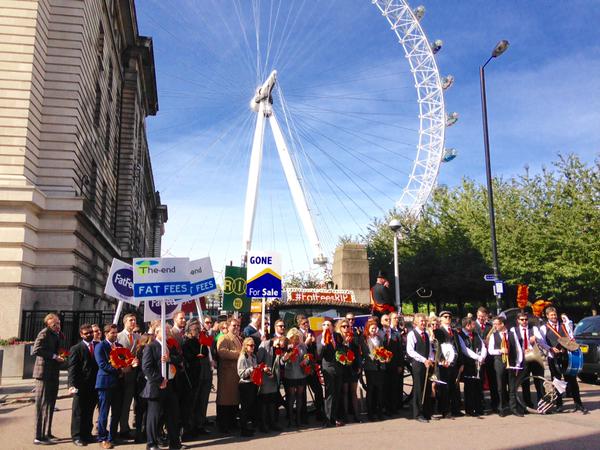 Your answer may well depend on whether you make a living as a high street estate agent and if so, whether you feel threatened by cheaper online rivals.
If you don't feel threatened by online agents the chances are you won't take any notice and if you do, the question is how are you going to fight back? Will you cut your fees, offer extra value added services?
In the end, however bad taste or brilliant the online agent's PR efforts are, surely it could only ever be the property selling public that are in a position to read the last rites to high estate agents.
Pictures via Twitter accounts of TheRedBrickRoad and easyProperty.com