Perhaps you've flown easyJet and appreciated the low-cost, efficient service compared to traditional airlines. Now you can now apply the same approach to selling your home. Rob Ellice, a property market veteran has taken out a licence from easyJet boss Stelios Haji-Iannou to use his 'easy' brand for a new online estate agency: easyProperty.com.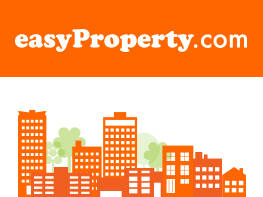 Ellice introduces the agency by explaining how he liked to play with Scalextrix cars as a boy (there's no shame in that, boy or otherwise). He describes how he used to strip them down, figure out how they worked and then rebuild them to try to make them run faster and better. That, he claims, is just what he's done with easyProperty: cut out the unnecessary overheads of high street estate agents – 'the expensive high street shops, the tacky minis, and the rest of the unnecessary baggage' – and come up with something cheaper, more efficient and easier to use.
Whilst easyProperty has been managing lettings for some time, the move into sales is potentially a huge development. Online estate agencies represent a fast-growing proportion of the property market, with outfits like Purplebricks and HouseSimple offering customers savings of several thousand pounds over traditional agents, as well as the opportunity to hunt for a new home outside of regular office hours.
Operating exclusively online and advertising through popular sites like Zoopla and Rightmove, this new evolution of estate agencies is tech-savvy, agile and expected to grow from around 2% to 20% of the market by 2020. With the weight of the easy brand behind him, Ellice stands a chance of capturing a decent-sized slice of that pie, and potentially even toppling the market leaders.