In the very first days of online estate agency, around a decade ago, the marketing message to home sellers was no frills service and substantial cost savings. Services like hosted viewings and local expertise were often downplayed while their ability to reach millions of property hunters on Rightmove and Zoopla for a bargain fixed price was the focus.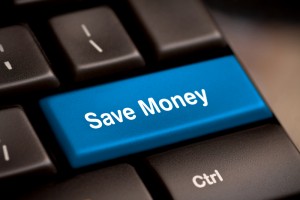 The mantra repeated on the early websites like House Network and Housesimple tended to be geared around how to harness the marketing power of the giant property portals to find eager buyers, while avoiding costly commission based high street agency fees.
But as the market has matured, online agents are increasingly trying to position themselves as service-driven as well as offering great prices. They have, no doubt, realised that when someone is selling their most valuable asset they may not want to take a chance on a fly-by-night company with little or no reputation. The stakes are simply too high.
Today online estate agents still talk about price, but usually in the context of offering a rounded service, equivalent or even superior to the high street.
Market leader Purplebricks, for example, makes a huge deal of its "five star" excellent customer service rating on Trustpilot, and while their price is very prominent on the website, it isn't necessarily the key message.
This more subtle approach is sure to help online agents to shake off the bargain basement DIY image that some argue has held back the growth of the industry until recently.
However, there will still be property sellers for whom cost really still is the main motivation when choosing an online estate agent. A confident, experienced seller may feel comfortable taking on the tasks typically performed by the estate agent – such as vetting buyers, negotiating offers, chasing up solicitors, taking photographs, showing people around the property and so on.
For this type of seller, all they are interested in is paying for a service that will allow them to get their property listed on the biggest two property portals – Rightmove and Zoopla.
Among all the talk of customer ratings and premium service levels, it is worth remembering that sometimes it really is just about saving money for some customers.
The SellingUp online estate agents comparison tool offers the perfect way for cost-focused property sellers to find out which online estate agents currently offer the cheapest route to getting listing on the biggest property portals (all the agents we feature include Rightmove and Zoopla as standard).
Visit the online agent comparison to see SellingUp's cheapest online estate agents