Planning on selling some (or all) of your property portfolio? How using online estate agents can boost profit margins
Property investors such as landlords and developers focused on achieving the best cost savings possible can use online estate agents to gain a competitive advantage.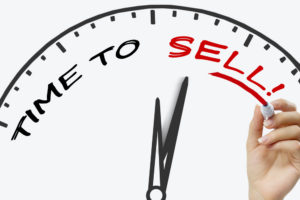 Online estate agents can market a property for sale for a fixed fee which is typically low compared to a commission-based high street agency, potentially saving thousands of pounds in selling costs.
At a time when property investors are under increasing pressure from a series of tax changes and legislative burdens, the potential savings (see the table below) could play an important role in helping landlords and developers to maximise their profits.
Potential cost savings for landlords and property developers when using online estate agents
All of the online estate agents featured on SellingUp charge a fixed fee to market a property for sale, compared to traditional agency commissions of around 1.5%.
The following table makes it easy to compare possible savings for landlords and property developers when using an online estate agent. For the purposes of an accurate comparison we will show average prices for two types of internet based agent – the budget online-only and the hybrid agencies.

Note: The hybrid agents used to form the average price points are YOPA and eMoov, the online-only agents are Turtle Homes and Griffin Residential.
What services online estate agents can provide landlords and investor developers planning to sell properties
Selling through an online estate agent can provide you with many of the identical services of a traditional agent:
Advertising your property on Rightmove, Zoopla and Primelocation
Arranging professional photographs and floorplans
Negotiating with potential buyers on your behalf
Progressing the sale by chasing up buyers and solicitors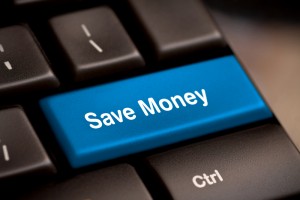 Some online estate agents will also send a local property expert to visit and provide a personal home valuation appraisal. This is what is sometimes referred to as a hybrid service, which blends face-to-face contact with an online system.
Other lower cost internet based estate agents will provide an online valuation, which may be instantly generated using 'sold prices' data from the Land Registry and other sources. Some agents use a combination of online data and hands on computer research to establish a valuation for you.
Futher savings to be made for landlords and developers with selling more than one property online
If you are a property investor planning to sell more than one property, SellingUp may be able to help you negotiate an extra discount on top of the already low fees.
Our extensive contacts and knowledge of the online estate agency market means that SellingUp is uniqely placed to assist property investors find the right online agent and to secure further discounts when selling more than one property.
To find out what we can do to help you save even more, fill in our landlord contact form below and we will be in touch shortly.
Enquire about online estate agency fees negotiation for landlords and developers